Stunned
From Infinity Wiki
Marker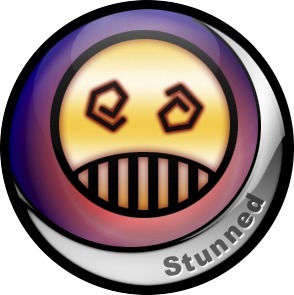 Activation
The trooper suffered a successful Attack from an enemy using a Special Ammunition or Hacking Program capable of causing this state (as Stun Special Ammunition, for example).
The trooper suffered the effect of a piece of scenery, a Special Scenario Rule, or condition capable of causing this state.
Effects
Troopers in this state cannot declare Attacks.
Moreover, troopers in Stunned state must apply a MOD of -3 to any Roll they perform, except to the ARM/BTS Rolls.
This state does not affect Automatic Special Skills or Automatic Equipment.
Cancellation
The Stunned state is automatically cancelled at the end of the Player Turn during which it was caused.